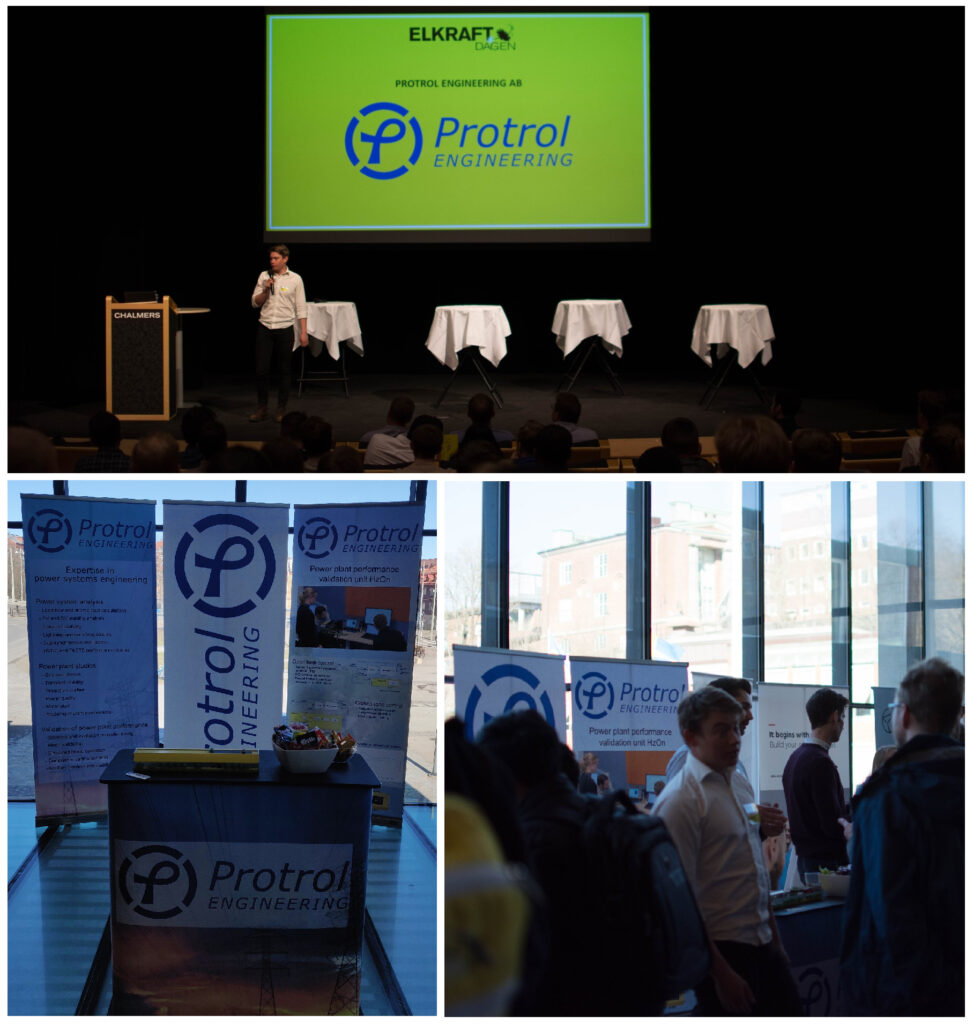 Last Wednesday (30/3 – 2022), the student fair Elkraftdagen 2022 held place at Chalmers University, and Protrol Engineering participated as an exhibitor to show the future electric power engineers who we are and what we do.
It was lots of fun talking to other players in the electric power industry and especially the curious students, standing before the decision of which master's programme to choose or looking for a master's thesis and future employment opportunities.
We will take with us the energy of the curious students, along with the drive that the electric power industry shows through discussions and panel debates, and we are looking forward to more interactions and discussions in the future!